Davidoff Sahel Activations
Imperial Tobacco - Mansour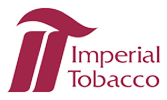 Event Republic teamed up with Imperial Tobacco to launch the ultra-exclusive Davidoff cigarettes in Egypt for the very first time.
The launch, which took place over the course of an entire month kicked off with a massive opening night at 6IX Degrees in the North Coast.
Event Republic handled the engagement of the Davidoff "Extraordinary" team for 30 consecutive engagement days rolling out across the best venues in the North Coast including 6IX Degrees in Hacienda Bay, Riviera in Hacienda Bay, La Bodega in Marassi, The Smokey in Marassi, Café Blanc in Marassi, and Hacienda Beach amongst other locations.