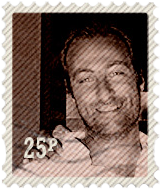 Sebastien Moros
Sebastien Moros is the co-founder and managing partner of Event Republic. Starting his career in Belgium after graduating from UC Louvain with honors, he worked there for several years in various management roles, before returning to Egypt to join Morosgroup, an industrial manufacturer of Plexi Glass.
After expanding the range of industrial products, Sebastien created the spin off called Flux as means for addressing the growing consumer demand for small and medium sized businesses for Plexi and other materials.  Sebastien called on local and international designers to develop a range of furniture and home accessories products made out of Plexi, and launched a retail outlet in Egypt in 2008.  By 2010, Flux products were available at most high-end furniture distributers in Egypt including Eklego, Alchemy, Zimmer, and shortly following this, Flux expanded to exporting these products – some custom made – for designers around the world including Djafer & O'Hare in London, Gum design in Italy, and Panache in Saudi Arabia.  Flux now also creates custom made Plexi Glass, steel, and wood pieces for everything from hotels, to food and beverage outlets, and promotional POS material.
In 2009, Sebastien joined forces with Waseem El Tanahi, to create Event Republic, the full-service events management company to handle the growing demand from clients to hold large consumer events for 1000+ guests.  As a managing partner, Sebastien is the key driving force behind the success of the company which has grown to include a roster of clients that include Heineken International, Egyptian Resorts Company (Sahl Hasheesh), Gianaclis Vineyards, British American Tobacco, Fairmont Hotels, Phillip Morris International and Ice Watch amongst many others.  In 2012, Event Republic also set up a venue management department which provides consulting and operations management for entertainment venues.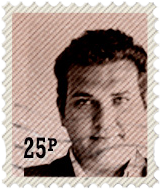 Waseem El Tanahi
Waseem El Tanahi is the founder and Managing Director of Media Republic. Waseem has over ten years experience in marketing and PR gained through regional managerial positions held in the UK, UAE and Egypt. He specialises in a number of areas including FMCG's, consumer technologies, private equity, real estate, insurance and publishing.
From 2000 to 2007, Waseem worked at several award-winning agencies in London, England; including Frank PR, and Indigo Pearl, where he handled communications for several consumer technology clients such as Sony, Logitech, Atari, and Gizmondo. Prior to founding Media Republic in Egypt in January 2009, he held the position of Account Director at a leading Cairo-based agency, followed by a Marketing Director position at Coldwell Banker Intercontinental Affiliates, where he was responsible for creating a comprehensive communications strategy to market the franchise in 35 countries across the Middle East and Eastern Europe.
Waseem also held the position of editor at The Insider Magazine and Real Estate News, before becoming the publisher of Cairo 360, the leading online magazine that serves as a critical guide to Cairo, Egypt.  In 2009, Waseem co-founded Event Republic, with Sebastien Moros, which quickly grew to become a leading events management company in Egypt. He graduated with honours from Richmond, the American International University in London in 2002.